IBNA - 6/13/11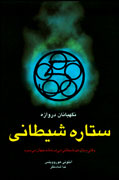 Anthony Horowitz's works have begun to migrate across boarders and languages. As reported by the Iran Book News Agency, several volumes of the "Power of Five" (known as The Gatekeepers in the US) have been translated into Persian by "Qatreh" and "Iranban" publications.
The "Power of Five" series is a horror / thriller by Horowitz. The first installment, titled Raven's Gate, was released in April of 2008.
Read the full article on the Iran Book News Agency's website.
Ad blocker interference detected!
Wikia is a free-to-use site that makes money from advertising. We have a modified experience for viewers using ad blockers

Wikia is not accessible if you've made further modifications. Remove the custom ad blocker rule(s) and the page will load as expected.