NEWSARAMA - 6/6/11
The comic book adaptor for the
Alex Rider graphic novel series
,
Antony Johnston
,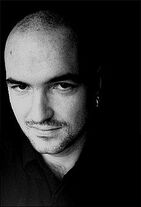 speaks with the Newsarama website -- home for all your comic and animation news -- about his recent works with the
Amazing Spider-Man
comics.
"
Newsarama caught up with Johnston over email to chat about Shang-Chi's place in Spider-Man's world, reuniting with Fiumara, the writer's affinity for the wuxia genre, and some hints about his upcoming work outside of superheroes.

Newsarama: Finally, I just wanted to ask if you're working on anything else you'd like to talk about — I think people familiar with solely your Marvel work may only know you from street-level crime books like Daredevil and Shadowland: Blood on the Streets, but your work first caught my attention with Three Days in Europe, which was pretty far removed from all that.

Johnston: Unfortunately, I can't talk about the majority of things I'm working on right now. Another series for Marvel, a couple of videogames, and some graphic novels, are all ongoing at the moment, but I'm not allowed to discuss them yet.

If someone who liked my DD work wants to see what else I get up to, they're probably in for a shock. Most of my work is very far removed from superheroes, like Wasteland (post-apocalypse), the Dead Space games (horror) or even the Alex Rider graphic novels (teen spy)...
"
Ad blocker interference detected!
Wikia is a free-to-use site that makes money from advertising. We have a modified experience for viewers using ad blockers

Wikia is not accessible if you've made further modifications. Remove the custom ad blocker rule(s) and the page will load as expected.